MHFitness
One Move, Whole Body
It's called 'the death crawl'. Our guest torturer, Todd Durkin CSCS, author of The Impact! Body Plan, explains: "The death crawl, combined with a dumb-bell jump squat, works your chest, shoulders, triceps, back, and biceps. It also pounds your core and smokes your legs." And there's an endurance element that'll make you think you're starring in Saw: Jigsaw's Gym. Still want to do it? Grab two 4.5kg dumb-bells. Or go with 10kg if you want the same challenge that Durkin gives his elite clients—NFL stars like Drew Brees and Darren Sproles.
STEP 1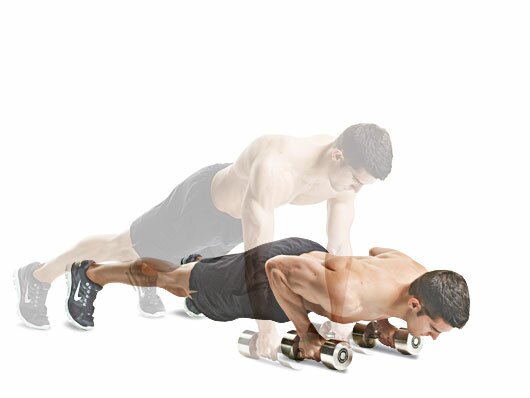 Position yourself in the up phase of a press-up, grasping the dumb-bells in your hands. Lower your body to the floor, pause 2 seconds, and push yourself back up.
STEP 2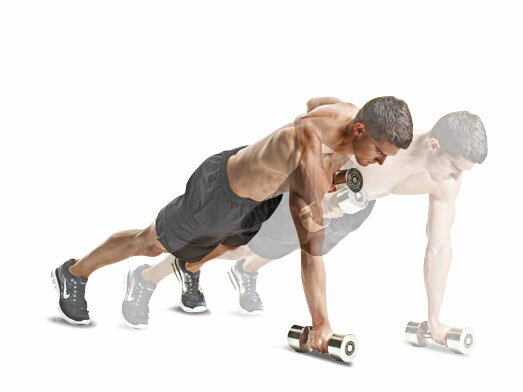 Row the dumbbell in your right hand up to the side of your chest. Then lower it to the floor. Do the same with your left arm.
STEP 3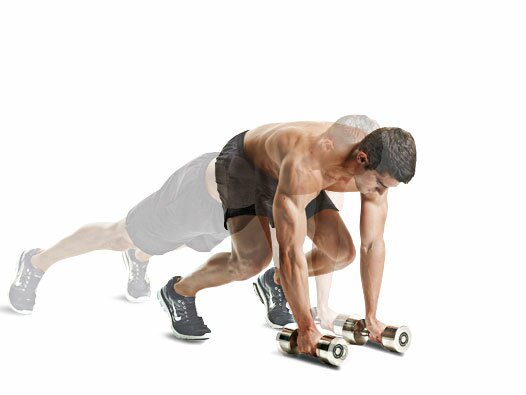 "Walk" the dumbbell in your left hand forward one step, followed by the one in your right. Next, bring your left foot and right foot forward. Move ahead three steps with each hand. Keep your core tense and back straight.
STEP 4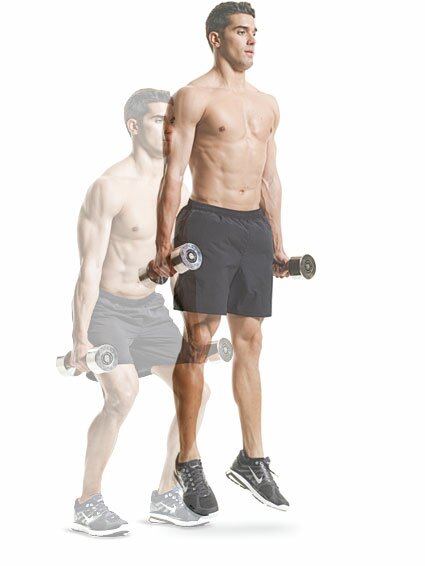 Stand up and do three dumb-bell jump squats. Holding the dumb-bells at your sides, bend your knees and squat; then jump up explosively. That's 1 rep of the death crawl. Aim for 2 or 3 sets of 5 to 10 reps, with 2 minutes of rest between sets.
Photography by Beth Bischoff
If you liked this article, you'll love these: